Managed Networks
From Data Centers to Wiring Closets
Fully managed High-Performance Networks go hand in hand toward keeping your IT infrastructure running 7X24.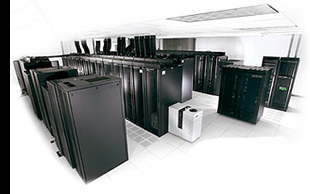 One of the most basic, yet critical requirements, is the underlying network equipment that connects all systems, devices and users. HP ProCurve Networking gear offers a tremendous value, HP a top tier manufacturer, is now available at a very attractive price.
NAAT can help you secure your network with a variety of secure and fully managed Switches and Routers from the Core to the Edge, as well as the software to monitor and manage the enterprise.
Not only is this a great product at a price/performance level that is un-matched from any other tier one company, it also comes with
FREE LIFETIME SUPPORT AND
FREE LIFETIME HARDWARE COVERAGE
NEXT BUSINESS DAY REPLACEMENT COVERAGE
Imagine the cost savings vs ongoing support costs of other vendors
We can design and supply equipment and software for all sizes of secure networks. With over 19 years of experience, NAAT will work with your IT staff to design and deliver a cost-effective, fully managed network that will grow with your organization's ever changing IT environment.
Please contact NAAT's Network Services team to discuss your Organization's requirements.
To Order Call 800-392-3299 www.naat.com email info@naat.com